The following is a complete listing of the tombstones in the Pauline Smith Cemetery in Pasquotank County, NC.
Location: Off of Brothers Lane in Lynchs Corner. Follow Brothers Lane around the first curve to where it turns right onto a gravel road. Stay straight and follow the dirt path, follow it right into the field across the ditch. Go about about 2/10 of a mile you will see the headstone on the left in the edge of the field.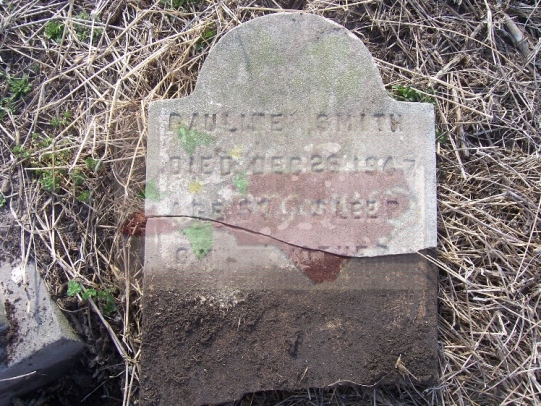 Diane Siniard Send your questions (and thanks) directly to Diane.